THE COMPANY
Every year, thousands of ambitious high school students start planning about their future colleges. One of the most daunting hurdles that stand between them and the college of their dreams is the dreaded standardized test. Fortunately, Test Prep for Success is here to help! Test Prep for Success offers a variety of classes designed to give students the flexibility to pick and choose what they need to study the most. One-on-one tutoring services are available for students who need more than what the classes can provide, and of course there will be lots of opportunities to practice. Most important, Test Prep for Success is a place where hundreds of Lehigh Valley high school students can come to gain the skills and confidence they need to achieve their college dreams. We cover information that may be on the SAT tests and ACT tests and provide tutoring in math, English, and writing.

Financial Assistance
Students who qualify for half price or free lunch in their school will also qualify for financial assistance at TP4S. Please fill out this application.
ABOUT US
---
Heather Krey, M.Ed. is the owner and director of Test Prep for Success. Ms. Krey has bachelors degrees from Lehigh University in engineering and psychology. She also has an M.Ed. in Mathematics from DeSales University and an M.Ed. in Teaching from Kutztown University. Ms. Krey holds PA teaching certificates in Mathematics, Physics, Chemistry, and English and has taught in Parkland, Emmaus, and Southern Lehigh High Schools. She also worked as an adjunct professor at Cedar Crest College and as a tutor at Kutztown's University Writing Center.
Ms. Krey currently teaches most of our SAT and ACT classes and is also available for one-on-one tutoring sessions.
---
Mrs. Carolyn Cino is a substitute teacher in the East Penn School District (all grades) and at Lehigh Career and Technical Institute. She received her Guest Teacher Certification from Carbon Lehigh Intermediate Unit in 2017.
Prior to substitute teaching, Carolyn was an engineer for over 20 years in PPL/Talen Energy's nuclear plant engineering department. She received a Bachelor's degree in Electrical Engineering from Lafayette College in 1986, and a Bachelor's degree in Computer Information Systems from Cedar Crest College in 2008. She is also a Licensed Professional Engineer.
Carolyn is currently teaching some of our SAT and ACT classes, is also available to tutor SAT and ACT students, and sometimes fills in at our front desk! She enjoys working with the students any way she can!
---
Coral Suppan is a certified chemistry, physics, and mathematics teacher from Allentown, PA. She received her Bachelor's Degree from Cornell University in biology, chemistry, and education. Afterwards, Coral obtained her Masters of Education from Kutztown University. She began her teaching career at The Devine School in Macungie, PA teaching pre-K. She has taught all levels of chemistry at Louis E. Dieruff High School and Neshaminy High School. Currently, Coral teaches physics at Northwestern Lehigh High School. She has tutored students in various types of mathematics from remedial algebra to AP Calculus. Coral has also tutored high school and college level chemistry.
---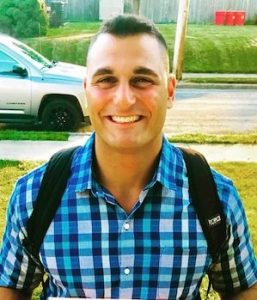 Mr. Tarik Haddad graduated from East Stroudsburg University in 2015 with a degree in Health Science and is dual certified in secondary Health and Biology. Tarik currently works at Parkland High School and is passionate about helping students achieve their full potential academically as well as athletically. He is an assistant wrestling coach at Parkland and a co-advisor of the science fair club. Tarik is also currently working on his Master's degree at East Stroudsburg University. He resides in Allentown.